Health Conditions Chiropractic Care Improves
These are some of the most common conditions that we often provide chiropractic treatment.
Providing our patients and potential patients with information about their health status allows them to make more informed decisions about their health.
It has been demonstrated that the better understanding you have of your ailment, the more you can significantly improve the effectiveness of your care.
If you're currently suffering from a health issue, and want more information to see whether we can help, please let us know.
We're ready to help you achieve greater health and improve the quality of your life.
According to data from the Insurance Commission, nearly one-third of claimants who were injured in a car accident received chiropractic care.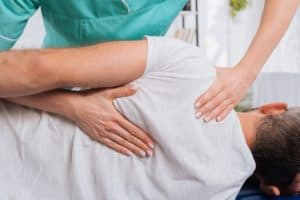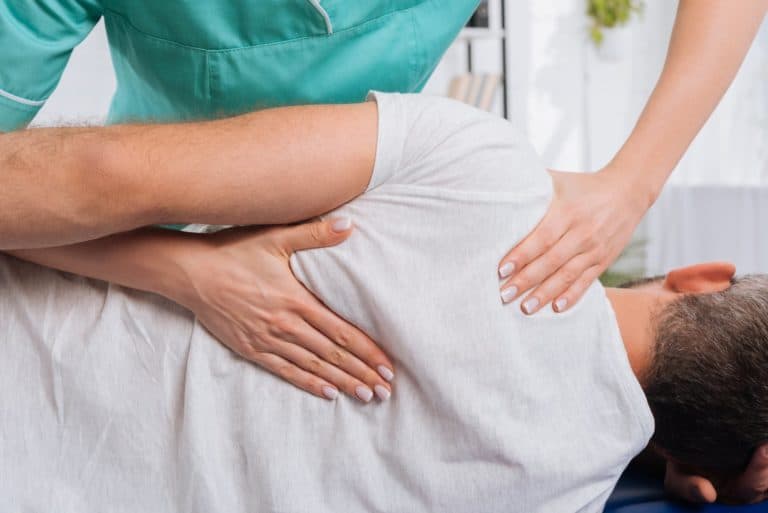 Since more than 12 million people are injured yearly in vehicle accidents, one-third of individuals seeking chiropractic help is very impressive.
The reason so many choose chiropractic treatment after accidents are the exceptional therapies for soft tissue injuries since common ailments are sprains and strains of the spine, ligaments, and muscles.
One study assessed 200 victims of whiplash injuries and found that 100% of those receiving chiropractic care reported satisfaction with treatment.
Headaches
Neck pain is common and affects many people. 10% of all Americans experience neck pain at some point in their life, according to a recent study.
The neck area contains many delicate,  and pain-sensitive anatomy, which when exposed to abuse and abnormal stress can result in injury. Incomplete rehabilitation of past injuries, poor posture, sitting for long periods, are some of the common factors in the development of the neck.
Fortunately, most people with neck problems will find chiropractic therapy to be very beneficial. Unlike prescription drugs, most chiropractors solve the cause of most neck problems, rather than simply treating the symptoms. The most important thing is that chiropractic care is safe, natural and non-invasive and no side effects!
Neck Pain
Nine percent of men and twelve percent of women in the US report experiencing at least 1-2 headaches per month. And, more than four percent of Americans suffers from frequent headaches.
Over 300 causes of headaches have been identified by scientists. Various pain-sensitive structures and tissues, including the skin, subcutaneous tissue, muscles, arteries, peripheral bone cover, and nerves in the upper neck and face cause headaches when irritated or injured.
Chiropractic care successfully assists thousands of people to get safe, effective, long-term relief from headaches every day. Because most headaches have spinal, muscle, or similar components, chiropractors are trained to recognize the symptoms and provide the proper treatment.
Lower & Mid Back Pain
Over eighty percent of Americans will suffer from low back pain at some point in their lives.
Lower back pain is the top reason for disability in workers' compensation claims, causing more than $50 billion a year through medical care and production losses. Additionally, recent studies show that most of the problems of the lower back causing lumbar pain are not completely solved without extensive treatment and adequate rehabilitation.
Chiropractors are unique since most of the training at the Academy of Chiropractors is dedicated to the recognition and successful treatment and management of lower back diseases. General practitioners often lack adequate training in this area and are not trained to more effectively identify and treat most back diseases.
Back pain is currently the number one cause of disability among people aged 19 to 45 and the second leading cause of lost working days. The total annual cost of back pain in the United States alone is estimated at over $60 billion.
A number of factors contributing to these statistics, including:
Overall increases in work demands
Overall decreases in physical activity
Increases in prolonged sitting (desk, car, TV watching)
Lack of periodic spinal checkups and preventative care
Failure to seek immediate care following injury
Failure to receive adequate treatment for back injuries
Poor postural habits and lifting techniques
Work Injuries
Our team is a good source of basic and detailed information to help you solve any worker compensation problems associated with your health issues.
If you've had difficulty finding answers elsewhere, contact our office. We have assisted many individuals to find answers to many of their work-related compensation questions. Employee compensation cases represent a large part of our business.
California law levies hefty fines for filing false or fraudulent worker compensation claims and is a felony.
Chiropractic care has received a lot of attention for the successful management of sports injuries. Since most injuries are in the nature of soft tissues, and many injuries arise from incorrect body biomechanics and techniques, the chiropractor has become the doctor of choice for professional athletes of weekend warriors.
According to an article in sports medicine, "Interest in alternative or complementary medicine is booming… Active patients turn to unconventional providers to treat their pain and suffering…Specifically chiropractors."
Chiropractic care, through the use of safe and natural spinal adjustment techniques, physiotherapy applications, soft tissue mobilization, stretching and exercise programs, helps to concentrate on symptoms that cause pain and tissue damage which leads to improved pain relief.