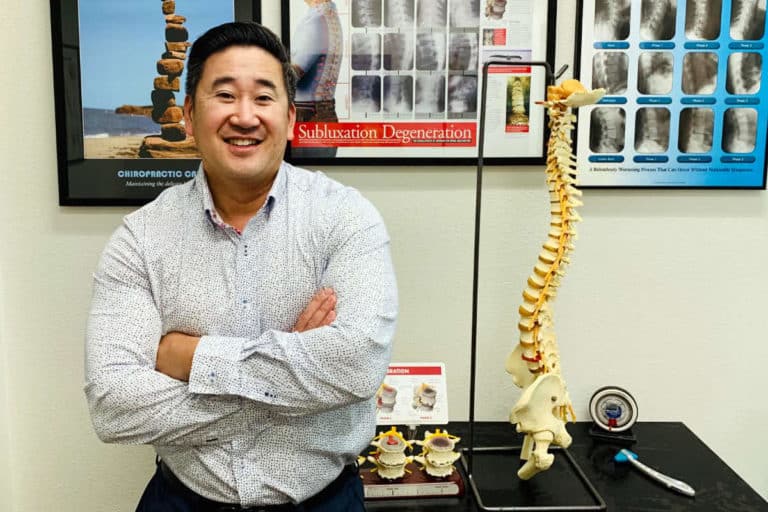 Dr. Morris Tai, DC originally went into the chiropractic field as a sports medicine specialist, with a strong concentration of track and field athletes and Olympic Weightlifters.
His passion for sports stemmed from competing in, soccer, mountain bike racing, and Olympic Weightlifting for over 15 years winning state champion. His three children also star athletes in pole vaulting, diving, and gymnastics earning a full scholarship to Stanford University lead him to chiropractics after seeing fellow athletes suffering from back pain and injuries.
Dr. Morris Tai, DC has over 25 years of chiropractic experience and in that course of time he has worked in many types of chiropractic offices working with patients of all ages that suffered from work injuries, car accidents, and other back related trauma.
As a result, Dr. Morris Tai has learned and perfected the best neck and back adjustments from these work experiences and has many highly technical adjustments at his disposal. Dr. Morris Tai's "normal" adjustments are composed of highly specialized techniques designed to address those hard and difficult areas of the spine.
In addition he has well-established relationships with Orthopedists, Neurologists, MRI facilities, and Physical Therapists for the best and most complete care of acute trauma injuries resulting from an auto accidents to aid to a path of speedy recovery.
1990 B.S. Pre-Physical Therapy. San Francisco State University.
1994 D.C. Chiropractor. Palmer College of Chiropractic West.